Home
Gallery
Ordering
Shows
About Us
Contact Us
News
Testimonials
Connection Cuff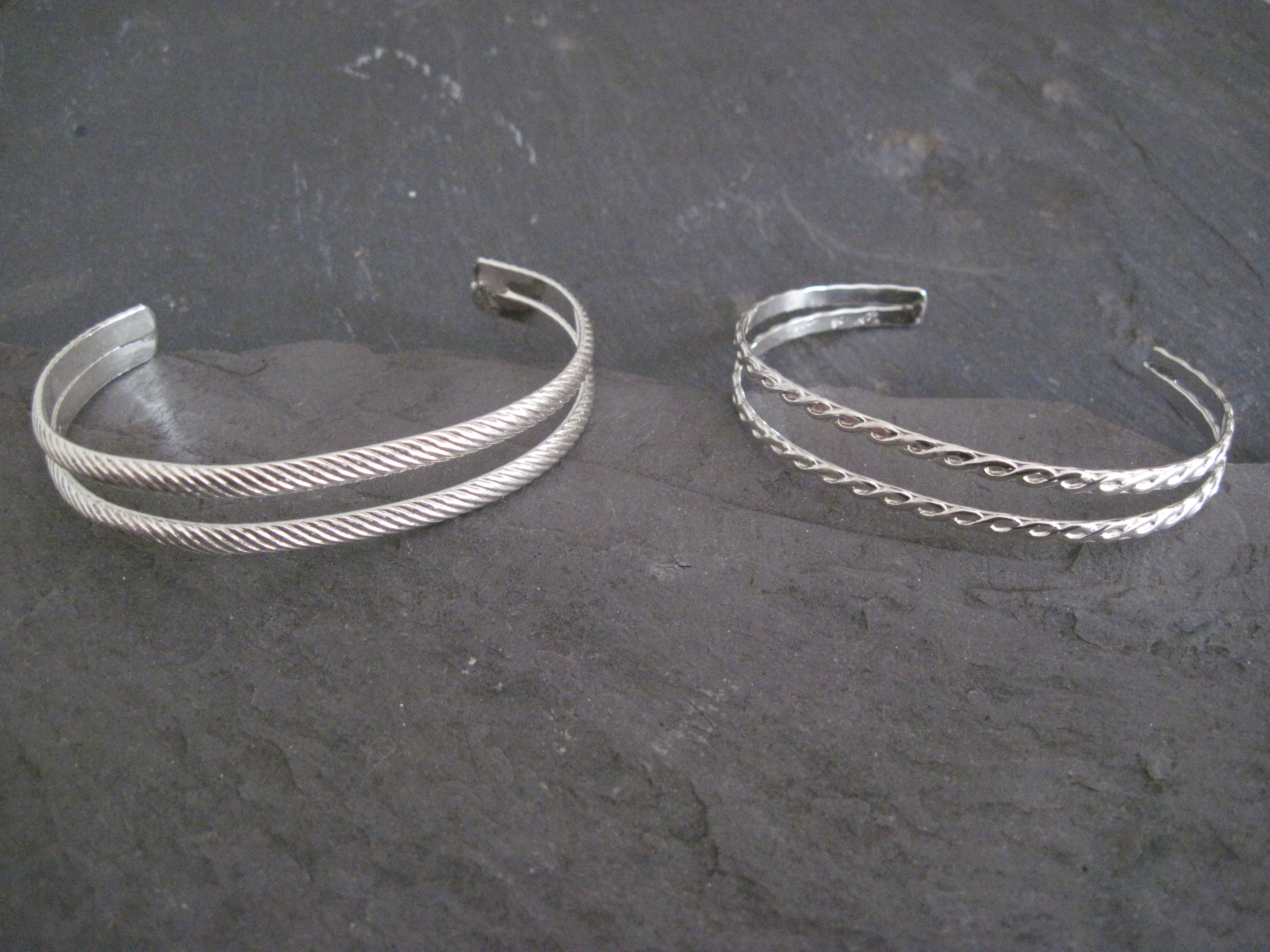 It represents friends who may be far apart, but will always remain connected.
Makes a great graduation gift for fellow classmates, as a friendship gift for a close friend moving away,
and from a close relative who may live a long distance away.
Style Options (From left to right): CC-1 CC-2
CC-1: $65 - CC-2: $40
Many other patterns are available!
Ordering Info